Gabriel is a precious little boy who has been fighting an uphill battle with HLHS. He has had numerous problems since his fontan operation on June 13, 2000, and remains hospitalized as of 9/1/00. He is likely to be there for a while longer, too. Please keep him and his family in your prayers.
If you would like to send them an email, their address is: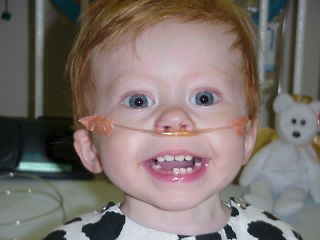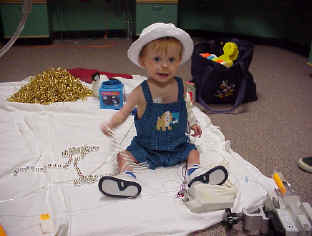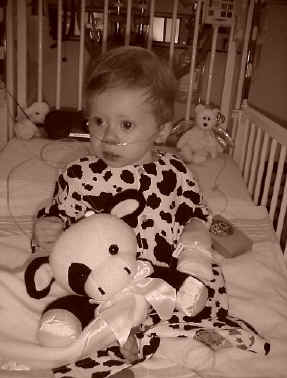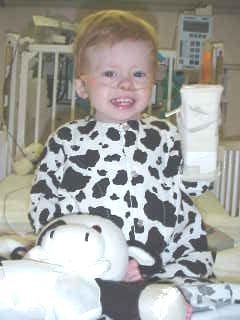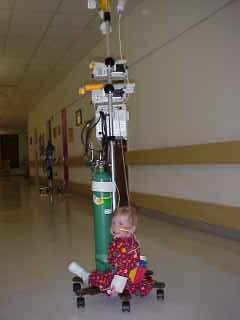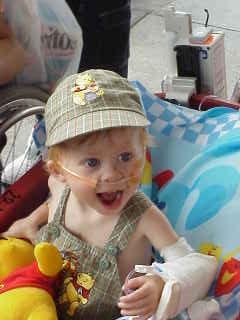 Gabriel and his Winnie the Pooh from Biker Ed!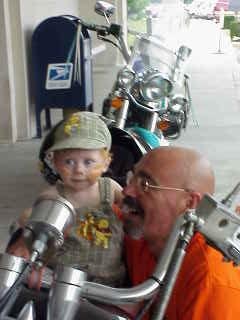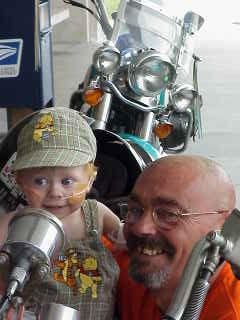 UPDATE: 11/24/00
Just a quick note to let all of you know Gabriel is now home. It was a very long summer for him and his family, and his health is still of great concern, but for now, he is home, and that's an answer to all of our prayers.
Here are a few pictures of him in his Halloween costume!