Support for Heart Defects


Left Heart Matters - A support group for families with children with HLHS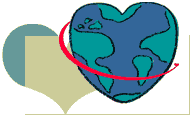 Congenital Heart Defect Awareness Day (tm)
February 14, 2001

An international coalition of families, individuals, non-profit organizations, support groups,
and health professionals is pleased to announce a campaign to increase public awareness of
Congenital Heart Defects and Childhood Onset Heart Disease.


PDHeart - PDHeart is an online support group and discussion forum for parents, family members and adults with congenital heart defects. If you have a child with CHD, if you have CHD yourself, or if you are a concerned individual, please join us!

Support for the loss of a child
A national support group for parents who have lost a child.

GriefNet - an Internet community of persons dealing with grief, death, and major loss

Heart Angels - an email list for parents who are grieving the loss of a child.

How Children Grieve - provides parents ideas to help them understand how children grieve.

Children Coping with Grief and Dying

Memorial sites for our precious children

<! -------- End Kaileys Baby Angel Friends Webring>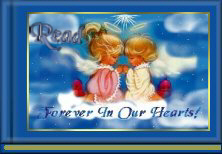 (A tribute to precious angels from above)